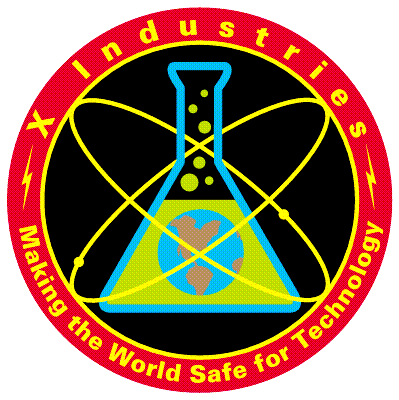 X Industries
The X Industries home page has REappeared, along with X Industries, from the purely theoretical black hole created while mr x was compressing the earth to the size of a marble, when a Radio Shack 3KW transubconstipator overloaded, into which it had fallen.

Previously, the only thing to leak out of the hole had nothing to do with X Industries, per se - it was this photo of x's home life, signed by someone or something named ranjit .

---
Contact Info:
mrx@xindustries.com
Last updated: 14 Aug 1995


These pages are netscape-dehanced to get that total, virtually bizarre, scent.


Miles O'Neal, <meo@rru.com> Rte 1, Box 558 / Leander, TX / 78641-9413

Web space provided by Schober O'Neal.